"100 Ball Smash" Golfathon
Sunday, October 13, 2019
TopGolf Hillsboro, Oregon
Announcing the first '100 Ball Smash' Golfathon, benefiting Connections365 and our mission to foster positive connections with youth and families to support their hope and future.
This is may sound crazy (and you may think we're nuts) but WE NEED YOU to smash 100 golf balls with us on October 13, 2019, at Topgolf in Hillsboro. With nominal participation from 25 or more volunteers, we can raise $50,000 or more in the next several weeks to support Connections365′s mission.​
We have made a commitment, and now WE NEED YOU. Right now, we are putting together our C365 Golfathon Team and we want you on it. We're inviting you to participate in one of the following ways. Each volunteer has a very limited, yet well defined, responsibility.
Become A Participant As a participant, here is what you agree to commit to:
Give your ultimate effort to raise a minimum $2,500 (or $1,000 'first-year' option) from your spheres of influence. This is easy as people will want to support you in your commitment to helping

Connections365

and the mission to support at-risk youth and families. This can be done in about 5 total hours and we will show you how. Additionally, you agree to…
Sponsor yourself for at least $1/ball ($100 total minimum, but please consider more).
Show up on Sunday, October 13 at 3:45 pm (dinner included) at Topgolf in Hillsboro, OR.

You'll be on a team of 4 people in your own climate-controlled bay, and you will all smash 100 golf balls in 3 hours.
Become A Golfathon Donor By supporting Connections365 and our mission you help us to continue our support of our youth and families. Won't you consider supporting a Team with a donation today?
Become A Team Captain We're looking for at least 6 Champions to serve as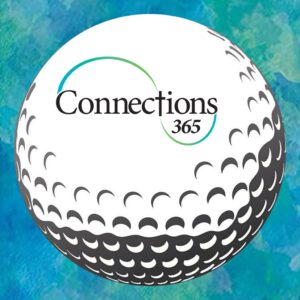 Team Captains to accomplish the above 1 – 2 – 3 and put together a team of 4 (including yourself) who will also commit to doing the three items above.
​People give to People. All you have to do is ASK for help in this all-out endeavor for Connections365 and our experience shows that about 8 of 10 will pledge to support the cause.
We promise you; this won't take much of your time. We need volunteers who will commit to following the instructions of this proven fundraising program and help us raise significant dollars to serve the noble cause of transforming at-risk youth!! You may even win some great prizes.
FREQUENTLY ASKED QUESTIONS:
What if I don't golf? No problem! Topgolf is fantastic and fun for beginners. (Check out the Topgolf experience HERE and see for yourself).
What if I can't golf or be there on October 13?

Again, no problem! Simply be a

Non-Golfing Participant

and follow the same plan, then you or we will get a proxy golfer to smash golf balls for you (let us know!).

How is this organized?

This is a super, well-organized and fun campaign. The

Connections365

Golfathon website is the key to our success – where you enter your sponsor's pledge information. You don't have to collect any monies. Just get pledges from those you know (your friends, family, neighbors, associates, etc) and the site will send them a big thank you email, a letter with a receipt for their tax-deductible donation, and details for paying their pledge.
For more info contact our Player Captain, Debby Lute.
​Connections365 ~ 4890 32nd Ave SE, Salem, OR 97317, 503-588-5647