This summer, students from Corban University's CUEST program (Corban University Essential Skills Transition) have been volunteering in CCPC's garden. This hard-working group, hailing from Papua, Indonesia, have spent many hours pulling weeds, landscaping, and preparing the garden area for use by CCPC youth.
Subsequently, the garden has been bursting with new life in recent weeks. Squash, corn, and other produce items are growing in abundance. Much of this is thanks to the CUEST students and their consistent service this summer. We are grateful for them, as well as for our ongoing partnership with Corban University.
For more information on the CUEST program and the students' other summer activities, click here.
If you are interested in volunteering in our community garden, please contact us.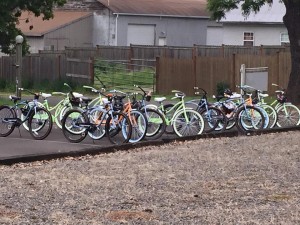 It was always apparent when the CUEST students were on campus, thanks to the array of colorful bikes they would ride from Corban to CCPC.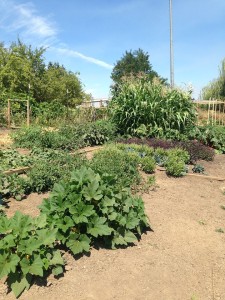 Crops are blooming all over the garden.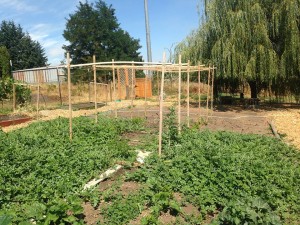 Our volunteers have helped to make the garden a more productive and useful space.